Stainless Steel Cryogenic Chamber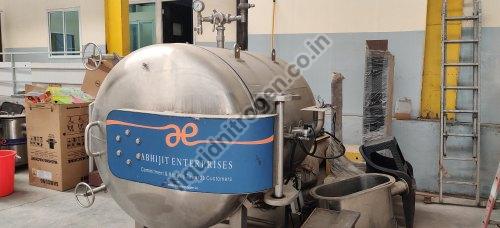 Business Type
Supplier
Country of Origin
India
Body Material
Stainless Steel
Setting Temperature for Mechanical Shrink Fitting
-1 to -196 Deg C
Click to view more
Product Details
Setting Temperature for Freezing Application
-1 to -150 Deg C
Operating System
Fully PLC+HMI Based controls and SCADA Connectivity
Cycle time of Chamber
2-4 hours for hardening of any food product and sea food
Product Detail:
Cryogenic Chamber is open loop cycle which is fully base on liquid nitrogen (LN2) 
Cycle time of chamber is maximum 2-4 hours for hardening of any food product and sea food
Cryogenic Chamber is also use for cryogenic treatment of metals for increasing more resistance to wear and hardening.'
The Cryochamber is fully environment friendly
The ratio of liquid nitrogen consumption for any food and sea food product for hardening is 1 to 1.4 Liter for per KG.
Liquid nitrogen is inert gas so it does not react with any food item and because of this there is no changing of taste and texture of food.
Cryogenic Chamber operating system is fully PLC+HMI Based controls and SCADA Connectivity.
Cryogenic Chamber is double body jacket type vessel, for insulation we are using multilayer super insulation paper plus high vacuum.

Cryogenic Chamber is mainly used for
Chilling & Freezing of any Food's Products
Pharmaceutical Industry for Low Temperature Application
Mechanical Shrink Fitting
Bulk Preservation of Semen, Biological Samples & Vaccine

Capacity:
Looking for "
Stainless Steel Cryogenic Chamber

" ?
Piece